NEWS
The boiler is equipped with soot blower, which can help the enterprises to achieve the environmental protection and energy saving and emission reduction
2017-07-21
With the great promotion of environmental protection, the energy conservation projects of the boiler are also proceeded on a national scale. Boiler installation of soot blower can not only help enterprises to save energy and reduce emission,but also improve boiler treatment, effectively reduce flue gas pollution, improve boiler thermal efficiency, and reduce exhaust smoke temperature .Realizing energy conservation and emission reduction of enterprises.
Lianyungang alkaline factory's environmental protection and emission reduction project---------No.1 boiler tail flue blower technical modification device has been put into trial operation by Henan Kangbaiwan Environmental Sci-Tech Co.,Ltd.
The company used for gas pulse soot blower,major in heating surface at the rear of the boiler flue thoroughly purge,to minimize dust on the surface,reduce exhaust temperature and flue gas resistance ,as well as in improving the boiler thermal efficiency, reduce the coal consumption ,increasing economic benefits playing an important role .it is estimated that the use of this boiler in the flue gas will reduce the exhaust temperature of the boiler by about 5 degrees centigrade ,and the coal consumption of tons of steam will be reduced by 0.6kg.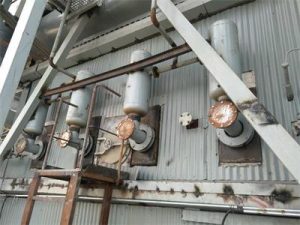 The following is an example to illustrate the environmental requirements of energy conservation and mission reduction for enterprises after the installation of boiler blower.
MESSAGE
Please Feel free to give your inquiry in the form below. We will reply you in 24 hours.